Magnetrol Supplier in Scotland
Drew Jones Ltd are a Reseller for Magnetrol equipment in Scotland.
The Magnetrol range consists of level transmitters such as Magnetrol Pulsar, Guided Wave Radar (Magnetrol Eclipse 705 & 706) often used in the Magnetrol Aurora. The Aurora consists of a Magnetic Level Indicator fitted with a chamber to house an Eclipse Guided Wave Radar providing a compact level transmitter solution with a visual indicator.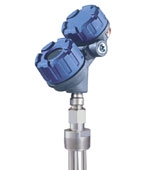 Drew Jones Ltd also provide the Jupiter Magnetostrictive high accuracy level transmitter, Modulevel Displacers, Echotel Ultrasonic level switches, the Echotel 355 Ultrasonic level transmitter and Magnetrol Flow Switches.
You can Download the
Magnetrol 2017 Product Guide
Telephone Your requirements to 07542 373959 or Email
Drew Jones Ltd
.